Renee Adams Stockdill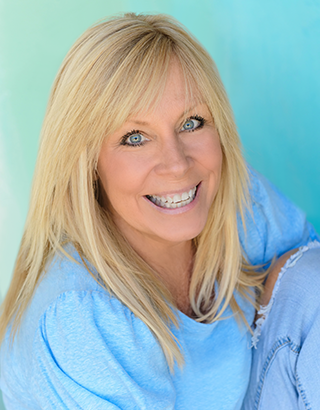 Renee Adams Stockdill is the author of books for young readers, including Cosmic Kate the First Mission, Kids Party 411, and the Two Facts and a Fib book series. In addition to being a full time mother, Renee is also a writer/show director for the Disney Cruise Line and still performs full time for the Walt Disney World Company. Her amazing zest for life and bountiful creativity has sent her on a journey that has rightfully brought her into the world of children's' books. Renee has taken her performance ability from the stage to the classroom, where she now acts as a motivational speaker to students discussing writing, collaboration, and the ability to change the meaning of a sentence by only changing one word. Renee's inspiration for writing interactive books came from her son Hudson who has ASD and a learning disability.
"In my crazy busy life my goal was to write something that we could read together on the go," Renee explains. "Now we read together in the car, on a plane, or even waiting in a restaurant." Renee has hopes to inspire both young and old with her Two Facts and a Fib book series, so that families can find time to enjoy reading together.

Author Q&A
What was your inspiration for starting this book series?
My son was 9 when I started writing these books. He has a learning disability. Reading for him is a struggle and never fun. I wanted him to have an outlet. The concept is interactive and if he's playing a game while reading… It's a win, win!
Where do you research the facts?
I use the internet. I go to several websites to find the craziest, most interesting things I can. I'm personally interested in the unusual facts, not the boring ones.
Are these books just for kids?
Well, every time a teacher or parent says to me "We had so much fun reading your books and playing the game." I know there's an adult who learned a few facts that day too. Recently I've been approached by some adult living facilities to come and speak to the elderly.
Do enjoy public speaking about the books?
I absolutely love it! I have been a children's performer for 24 years and I speak to crowds of people every week at Disney. People will always comment on my high energy. I laugh because it comes natural and it's something I love to do – TALK!
Explain what you write for the Disney Cruise Line.
I was asked to write game shows for the Disney ships five years ago featuring the Disney Channel. I have done some work for them in the past, so I know and love the product. I've also written interactive deck parties about the music and shows on Disney Channel. Disney currently uses 9 of my shows each of the 4 Disney ships.
Did your own kids help with the writing of the books?
No, but they each have a part in the whole process. After I research the facts for each picture, I ask my son which ones he thinks are most fun. And my daughter picks all the page colors, making sure each picture POPs off the page!
What book is your favorite so far?
Wildlife. It was the first one written. I also knew the second I saw the picture of the Rhino's butt, it was going to be the cover.
When deciding on new titles, who do you ask?
I ask my readers: kids and students. At the end of my presentations, I ask what else would they like to learn about. The kids are the best source. Recently, I was approached to write Two Facts and a Fib – Breast Cancer.